Web T&Cs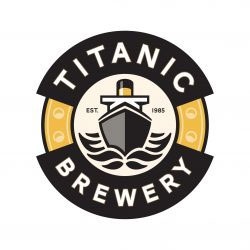 INTRODUCTION
These are the Terms and Conditions of Sale upon which we agree to sell our products and brewery tour services ("Brewery Tour") to you through our website at www.titanicbrewery.co.uk.
WHO WE ARE AND OUR PRODUCTS
You can find everything you need to know about us, Titanic Brewery Co Limited and our products on our website before you order. We also confirm the key information to you in writing after you order by email. A product's true colour may not exactly match that shown on your device or in our marketing or its packaging may be slightly different.
OUR CONTRACT
When you place an order to purchase a product from the website, we will take payment for that product and send you an e-mail confirming receipt of your order and containing the key details of your order. Your order represents an offer to us to purchase a product or service which is only accepted by us when we send an e-mail confirming receipt it is at this point a binding contract between us on these terms and conditions will come into effect. We will send you an email to confirm that we've dispatched that product to you (the "Dispatch Confirmation E-mail").
Sometimes we reject orders or requests to participate in a Brewery Tour (as applicable), for example, because a product is unexpectedly out of stock (see Pricing and Availability below), because a Brewery Tour is already fully subscribed, because we can't verify your age (where you wish to attend a Brewery Tour or the product is age-restricted, see "Age Requirements" below), because you are located outside our delivery areas or because the product or Brewery Tour was mispriced by us. When this happens, we let you know as soon as possible and refund any sums you have paid.
AGE REQUIREMENTS
You must be of the legal drinking age in your country, province or state of residence (18 years or older in the UK) to purchase alcoholic products or participate in a Brewery Tour. We are not allowed by law to supply alcoholic products to you if you do not satisfy legal age requirements. If you are underage, please do not attempt to order these products through our website.
BREWERY TOUR VOUCHERS
When you place an order for Brewery Tour tickets through the website, we will send you an email confirming receipt of your order and containing the details of your order. Your order represents your offer to us to purchase the tickets, which is accepted by us when we send email confirmation to you containing your e-tickets for the Brewery Tour (the "booking confirmation email"). That acceptance will be complete at the time we send that email to you and a binding contract between us on these terms and conditions will be concluded. The contract between us will relate only to those tickets that have been accepted and confirmed by us in the booking confirmation email.
PRICING AND AVAILABILITY
Where to find the price for the product. The price of the product (which includes VAT where applicable) will be the price indicated on our website. We take all reasonable care to ensure that the price of the product advised to you is correct however errors can occur and where this happens we can reject your order.
Charging. We charge you for the price of the product when you place your order. Availability We list availability information for products sold by us on our website. There may be situations when a product is unexpectedly out of stock for example your size (clothing) may be shown online as in stock, when in fact it has sold out and is not available In this case you will be contacted on the number provided in the order and made aware at our earliest opportunity (between 9am to 5pm on weekdays only) and you can either wait for the item to come back into stock (we may provide estimated dates for restock which for beers would be roughly 1-2 weeks and clothing and merchandise we estimate to be back in stock around 6-8 weeks, but these estimates should not be relied upon) or you get a refund.
Please note that any dispatch estimates provided are just that. We are unable to accept or commit to any specified delivery dates, even where you have made us aware of your required dates. Any estimates provided by us are not guaranteed dispatch times and should not be relied upon as such though we will try to meet them wherever possible. As we process your order, we will inform you by e-mail if any products you order turn out to be unavailable or subject to significant delays and you will have the option to terminate the contract and receive a refund. There are no weekend deliveries available. All prices are inclusive of VAT unless stated otherwise.
CHANGES TO OUR PRODUCTS AND TERMS AND CONDITIONS WE CAN CHANGE PRODUCTS AND THESE TERMS
Changes we can always make. We can always change a product to reflect changes in relevant laws and regulatory requirements or to make minor adjustment and improvements that do not affect the use of your product. Future Changes. We may modify or discontinue a product or product range from time to time and without providing any notice to you. This means that if you want to purchase a matching item from a range in the future, we cannot guarantee that it will be available or of the same specification. This does not apply in respect of products that you have already ordered unless we contact you to reject your order or notify you of the changes.
ACCEPTING DELIVERY OF THE GOODS
We will deliver the goods to you at the delivery address you specify in your order. It is your responsibility to ensure that this information is accurate. We cannot deliver beer products to you unless there is someone aged 18 or over at your address to take delivery.
Delivery prices are available for mainland England, Wales, and Scotland, (certain postcodes and locations are excluded such as the highlands and islands). Should you attempt to order products for delivery to an excluded territory, postcode or location you will be unable to place your order. Should this happen or you require delivery to other destinations such as deliveries internationally, please contact us on 01782 823447 for delivery costs and orders prior to placing your order.
If in the unlikely event your order is successfully placed notwithstanding that delivery of your order is to an excluded postcode, territory or location, we will contact you as soon as possible using the details provided in your order to discuss whether delivery is possible and if so, associated delivery fees.
If the courier is unable to deliver the goods when they call, they may leave you a card to let you know how to arrange re-delivery, or collection from their local depot. We may attempt to contact you on the contact details that you have provided, to arrange for a further attempt at delivery of the products to the address originally specified or, at your request, to an alternative address, provided that the alternative address is within the same delivery price zone.
We will not charge for a single additional attempt at delivery, but we reserve the right to charge for any additional costs for delivery beyond this second attempt. In the event that we are unable to deliver the products, you will have a period of 10 days from our first delivery to collect the products from the couriers depot or to arrange re-delivery, after which the products will be returned to us and the order cancelled. We will refund you the purchase price of the products, less our delivery costs as set out in your order.
YOUR RIGHTS
Your legal rights. We are under a legal duty to supply products that are in conformity with the contract. Nothing in these terms and conditions affects or in any way reduces your statutory rights. Your legal right to change your mind. You have a legal right to change your mind about your purchase and receive a refund of what you paid for it, including the delivery costs. This is subject to some conditions, as set out below.
Products returned to us because of a change of mind must be unused and in the same re-saleable condition in which they were delivered to you (including product packaging, etc if applicable), otherwise we will not be able to refund you, or may make a deduction from the amount refunded to you (see below under "We reduce your refund if you have used or damaged a product".) Where you do return a goods due to a change of mind we can provide you with an exchange or refund. When you can't change your mind. You can't change your mind about an
order for:
products sealed for health protection or hygiene purposes, once these have been unsealed after you receive them;
perishable goods (see below under "Returns" for details of what includes perishable goods);
goods that are made to your specifications or are clearly personalised; and
goods which become mixed inseparably with other items after their delivery.
Brewery Tours. For the purposes of this 14 day cooling off period, this does not apply to our Brewery Tour. Please see section "Cancellation" under the heading "BREWERY TOURS" for information regarding Brewery Tour cancellation.
The deadline for changing your mind. If you change your mind about a product you must let us know no later than 14 days after the day we deliver it. If your purchase is split into several deliveries over different days, the period runs from the day after the last delivery. We reduce your refund if you have used or damaged a product. If you handle the product in a way which would not be acceptable in-store, we reduce your refund, to compensate us for its reduced value. For example, we reduce your refund if the product's condition is not "as new", price tags have been removed, the packaging is damaged or parts or accessories are missing. In some cases, because of the way you have treated the product, no refund may be due. You have to return the product at your own cost. You have to return your product to us within 30 days of your telling us you have changed your mind. For help with returns see the section "RETURNS". We only refund standard delivery costs. We don't refund any extra you have paid for express delivery or delivery at a particular time. If the item(s) returned is part of a larger order, then no delivery charge is refunded unless the full order is returned. Where we agree to collect an item from you, we reserve the right to recover the costs of collection from you. When and how we refund you. Refunds, replacements or exchanges are usually processed within 14 days of receipt of the returned item(s) by Titanic Brewery Co Limited. Any refund will be made in the same form of payment that was used to make the initial purchase.
RETURNS
How do I return an item? Simply call us on 01782 823447, outline the reason for the return and one of our customer support team members will let you know how you can return.
FAULTY OR DEFECTIVE ITEMS
We honour our legal duty to provide you with products that are as described to you on our website and that meet all the requirements imposed by law.
If you wish to return an item because you think there is something wrong with it then you must contact our customer support team on: 01782 823447 and arrange to return the defective product to us. We will refund your costs in returning the product to us where it does not meet the requirements of the contract.
Perishable goods (including but not limited to, beer, gin, stouts, mini kegs etc) cannot be returned on or after their expiry date. You must notify us as soon as possible upon becoming aware of any defect and discontinue any further use of the product in order to return the product to us.
There are certain other conditions to be met in order for us to accept the return of defective products detailed below: Type of product that is defective Conditions: Perishable goods (includes but not limited to, beer, gin, stouts etc)
In the case of an individual product from a multi-pack being defective, ensure you do not open or use the remaining products.
Certain products such as our "5ltr Mini Kegs" have specific storage requirements and in the case of 5ltr Mini Kegs they must be stored correctly as per the instruction printed on the product and outlined on the website and must be consumed within 3 weeks from date of purchase. Non-perishable goods (i.e. clothing)
The product must have been used and cared for as per any instructions that are provided with or on the product.
ITEMS LOST IN TRANSIT
We cannot be held responsible for any products returned by you to us for any reason which are lost in transit: as you are responsible for returning the item(s) to us, we recommend sending the package by Recorded/Special Delivery.
BREWERY TOURS The following terms under this section apply only to the purchase of and participation in one of our Brewery Tours.
CANCELLATION
You will be able to cancel your tickets up to 7 days before the date on which the Brewery Tour takes place, should you wish to cancel a Brewery Tour please contact us.
If you book your place on a Brewery Tour within 7 days of the Brewery Tour date or you decide to cancel your booking within 7 days of the date of the Brewery Tour you will not be entitled to a refund. WHEN ATTENDING ONE OF OUR BREWERY TOURS If you attend one of our Brewery Tours you and all members of your party must:
be at least 18 years old or older;
comply with these terms and conditions;
comply with all policies included but not limited to those covering fire, health and safety, security at all times while on our premises;
comply with any instructions, directions or rules provided by us or our staff while on the Brewery Tour or at our premises.
not behave in a manner that may be considered anti-social, cause a nuisance, or otherwise act in a way which may disrupt or affect the enjoyment of the Brewery Tour for others;
not act in an aggressive, threatening or abusive manner to us or towards our staff;
not smoke (including e-cigarettes) anywhere in our brewery; and
not to bring any animal into the brewery without our prior written consent, with the exception of assistance dogs within the meaning of the Equality Act 2010. If you or any member of your party fail, or in our or our staff's reasonable discretion you or any member of your party have failed, to abide by the points above when attending our Brewery Tour, you or such relevant member(s) of your party will be asked to leave the Brewery Tour immediately and you will not receive a refund. We reserve the right to refuse to serve alcohol at our sole discretion to anyone attending our Brewery Tour.
SPECIAL REQUIREMENTS OR ALLERGIES
You must let us know of any special requirements (accessibility or otherwise) or any allergies at least 7 days before you attend a Brewery Tour. To do this you can email us on Tours@titanticbrewery.co.uk. MINORS AND OUR BREWERY TOUR Children (even when accompanied by an adult) are prohibited from attending our Brewery Tour.
WE CAN WITHDRAW PROVIDING OUR BREWERY TOURS We can stop providing a service. We let you know at least 14 days in advance and we will offer you an alternative date or a refund any sums you've paid in advance for services which won't be provided.
We may also have to cancel a Brewery Tour due to issues or circumstances beyond our reasonable control including but not limited to staff shortages, issues with the venue and adverse weather conditions. In the event that this happens we will notify you as soon as reasonably possible and offer an alternative date for the tour (where possible) or a refund for your Brewery Tour Tickets.
ANY QUESTIONS ABOUT OUR BEWERY TOUR Should you have any queries or questions about our Brewery Tours, please contact us by email at Tours@titanticbrewery.co.uk.
GIFTS PURCHASED AS A GIFT
If tickets for our Brewery Tour are purchased as a gift, a voucher containing a unique reference number will be provided in the confirmation email. All vouchers must be used to book a date within 12 months from the date on which the vouchers were purchased. Failure to use the vouchers within this time limit will mean that they become void and no refunds will be given.
GIFT E-VOUCHER
Vouchers are non-refundable and cannot be exchanged for cash. If the full voucher value is not redeemed no change or equivalent cash value will be given. Vouchers can only be used if a minimum order amount is met (excluding postage costs).
The minimum order amount will be shown on / with the voucher. If you would like to place an order that is worth more than your voucher amount, you can pay for the difference using Visa or MasterCard. If the voucher is worth more than the order, the difference will not be refunded and cannot be applied to a future order; therefore if you do not use the entire voucher amount, the difference will be lost.
Without the permission of Titanic Brewery Co Ltd it is not permitted to sell, trade or purchase vouchers or vouchers codes in any way. This also applies to purchasing vouchers or voucher codes from third parties.
Titanic reserves the right to discontinue a voucher at any time or to modify any vouchers' terms and conditions.
All vouchers must be used within 12 months from the date on which the vouchers were purchased.
Failure to use the vouchers within this time limit will mean that they become void and no refunds will be given.
RETURNING A GIFT
We are happy to exchange faulty or defective products that have been sent as a gift. If you are returning an item but would like to exchange it for something else and you're not sure what, we are happy to issue a gift voucher for the value of the item you are returning. If a refund is required however, please note that refunds of the purchase price for items bought as gifts can only be given to the original purchaser.
OTHER IMPORTANT TERMS WE DON'T COMPENSATE YOU FOR ALL LOSSES CAUSED BY US OR OUR PRODUCTS OR OUR BREWERY TOUR
We're responsible for losses you suffer caused by us breaking this contract unless the loss is:
Unexpected. It was not obvious that it would happen and nothing you said to us before we accepted your order meant we should have expected it (so, in the law, the loss was unforeseeable). 15
Caused by a delaying event outside our control. As long as we have taken the steps set out in in these terms and conditions.
Avoidable. Something you could have avoided by taking reasonable action, including following our reasonable instructions for use.
If you are a consumer, we are not liable for business losses. If you are a consumer, we only supply the products for domestic and private use and we will have no liability to you for any loss of profit, loss of business, business interruption, or loss of business opportunity. We use your personal data as set out in our privacy notice. How we use any personal data you give us is set out in our Privacy Notice accessible at (https://www.titanicbrewery.co.uk/privacy-policy/). We may transfer this agreement to someone else. We may transfer our rights and obligations under these terms to another organisation. You need our consent to transfer your rights to someone else. You may only transfer your rights or your obligations under these terms to another person if we agree to this in writing. Nobody else has any rights under this contract. This contract is between you and us. No other person shall have any rights to enforce any of its terms. If a court finds part of this contract illegal, the rest will continue in force. Each of the paragraphs of these terms operates separately. If any court or relevant authority decides that any of them are unlawful, the remaining paragraphs will remain in full force and effect. Even if we delay in enforcing this contract, we can still enforce it later. If we do not insist immediately that you do anything you are required to do under these terms, or if we delay in taking steps against you in respect of your breaking this contract, that will not mean that you do not have to do those things and it will not prevent us taking steps against you at a later date. Which laws apply to this contract and where you may bring legal proceedings? These terms are governed by English law and you can bring legal proceedings in respect of the products in the English courts. If you live in Scotland, you can bring legal proceedings in respect of the products in either the Scottish or the English courts. If you live in Northern Ireland, you can bring legal proceedings in respect of the products in either the Northern Irish or the English courts.
Complaints. We hope that you are happy with our products and service, but if you are not and would like to make a complaint, please contact us in writing by emailing titanic@titanicbrewery.co.uk or by post to Customer Services, Titanic Brewery Ltd, Callender Place, Lingard Street, Burslem, Stoke-On-Trent, Staffordshire, ST6 1JL or call at 01782 823447 . Please include details of your sales invoice number, address, contact details and a summary of the problem with accompanying photos if requested. We will notify you within a reasonable amount of time from receiving these details whether your claim is valid and shall use every effort to try to resolve the dispute quickly and effectively.